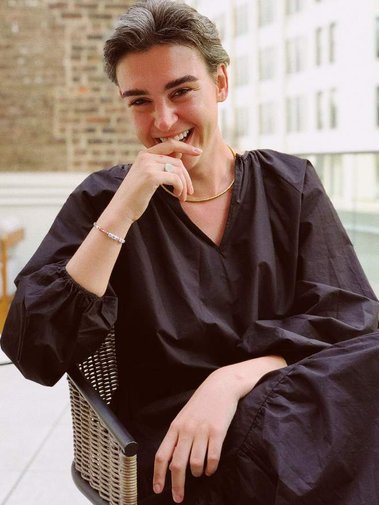 Natalie Kogan is a fashion and commercial photographer. She created a style that blends a dreamlike and documentary aesthetic. Natalie lives and works in New York.
"With fifteen years of experience in the industry, I have gained a wealth of knowledge concerning all aspects of the creative process: photography, post-production, content curation, casting, creative production, styling, location scouting and modeling – seeing the process from a holistic perspective and expressing my creativity through various media."
Selected Clients:
Condé Nast, Vogue (Hong Kong), Vogue Portugal, Vogue Italy, Tatler, GQ, Glamour, Marie Claire US, Harper's Bazaar, Elle, Robb Report, Esquire, Tush, Adidas, Levi's, Chanel, Kerastase, Omega, Boucheron, Bulgari, H&M, John Hardy, Tom Taylor, Avon among others.
e-mail: kogan.nataliya.12@gmail.com
mob. 646 258 8953
models.com/people/natalie-kogan
Instagram @nataliekogan